Decorate walls with instax photos. With strings and colourful clips, the photos will make an even more attractive embellishments for your room.
Step 1
Take instax photos of various occasions spent with your friends or children, like at a park, in town, or when on a picnic.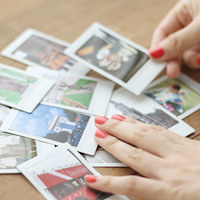 Step 2
Write down messages or feelings on the photos to remind the time when they were taken.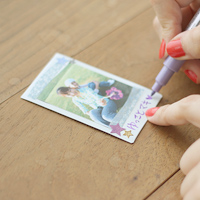 Step 3
Attach clips to the photos and hang them on the string.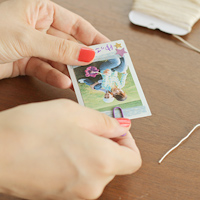 Step 4
Decorate the wall with those photos to make your room prettier.