Make instax photos of your favorite scenic spots, animals, plants, etc. into bookmarks to carry around.
Step 1
Let the books you like be the inspiration.
Step 2
Take photos of your favorite scenery, animal, plant, etc. with your instax and embellish them.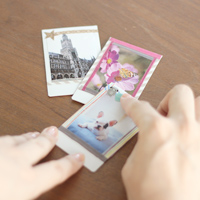 Step 3
Now, your personalized pretty bookmarks are ready to use.