Plan out outfits by using instax photos of your clothing and accessories. Such photos help you manage your whole wardrobe and get various looking coordination.
Step 1
Hang your clothes and photograph as many as possible with your instax.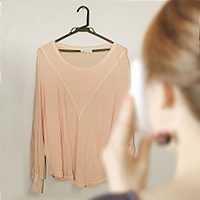 Step 2
Look through the items you have and try various combinations.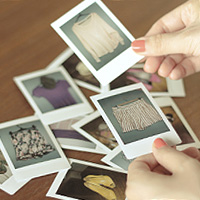 Step 3
File the photos and enjoy planning out a variety of outfits.